Do you suffer with Plantar Fasciitis or Heel Pain?
Do you suffer with Plantar Fasciitis or Heel Pain?
Written by Dr Peter Shelton BSc Hons
Accredited Podiatrist
The summer heat is fading and the cooler weather is settling in (at last). More people are starting to get out and do a bit more exercise due to the weather been a bit more bearable. Additionally, the cooler weather usually means a change in footwear and this usually means one thing for us at Coastal Podiatry…. Plantar Fasciitis season!
Plantar fasciitis or heel pain is the pain that is usually described a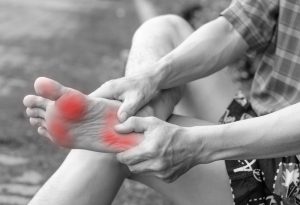 s been pain under the feet that really hurts upon getting out of bed or is made worse by being on the feet all day long at work. For most we just leave the niggling problem alone and hope that it goes away but unfortunately this is really just one of them problems that needs to be sorted out or a wave of ups and downs is guaranteed with these painful symptoms and in most cases will only get worse with time.
So what causes this?
The real reason that you may be experiencing heel pain from plantar fasciitis is due to misaligned feet. When misaligned feet become strained from activity, over time they weaken due to the arch in your foot collapsing. The plantar fascia is a strong bowstring-like ligament that runs from the heel bone to the tip of the foot. When the plantar fasciitis is stretched too far its soft tissue fibre's become inflamed, usually where it attaches to the heel bone. Sometimes the problem may occur in the middle of the foot. Pain under the foot can occur, especially after long periods of rest.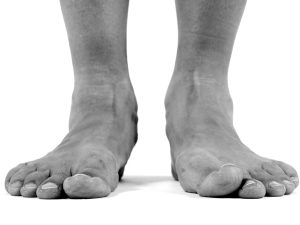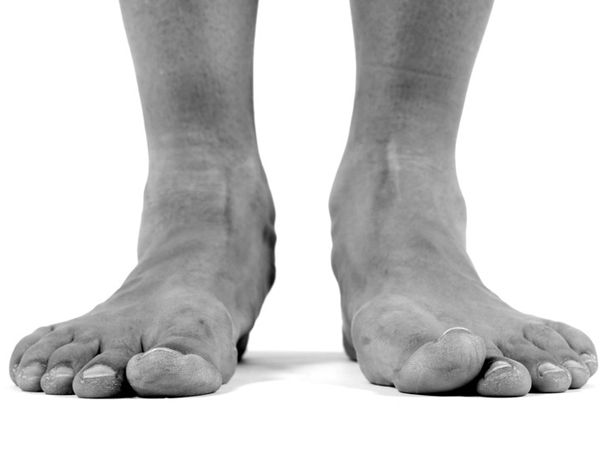 What do I do if I start getting heel pain?  There are some easy steps you can take to alleviate your heel pain and prevent it from getting worse.
Wear shoes that work for you and give your feet more support.  I like to recommend a 'running' styled shoe as these usually provide excellent support and in most cases a slightly raised heel to help take the strain off the calf muscle.
Avoid going bare feet or flat rubber thongs that offer no support until your condition gets better and your feet stronger.  There are some really good sandals/thongs that you can buy now a days (we have them in our clinic) which have a built in arch support to prevent your feet rolling in. They work wonders and once you have them you will wish you had them years ago.
And Stretch… Start stretching your calf muscle 2-3 times a day. If the calf muscle is tight it can cause pain under the heel and foot also. Using a tennis ball to roll under your foot can help stretch the plantar fascia and associated structures. This can feel really good especially after a day on your feet However, use this throughout the day also to stop it getting too bad.
Top tip..Have it close to your bed and roll it first thing in a morning and it will help stop that sharp, tearing pain on those first few steps of the day.
So what happens if my heel pain continues?
If your pain does not subside within a week or two, you face the possibility of having a chronic problem.  This is where the great people from Coastal Podiatry come in.  We have years of experience in dealing with this kind of problem and have treated some of the world's best athletes from both sides of the globe as well as active retirees so we know what works. Coastal Podiatry also have cutting edge non-invasive treatments at our disposal right here in our clinic.
Make an appointment with us and we can see what's going on. Once we have obtained a diagnosis of your condition we are able to formulate an individualised treatment plan. We don't offer a one size fits all treatment solution.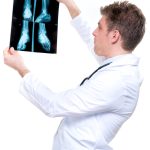 Depending upon individual circumstances one or multiple treatment options may be undertaken to offer you the best possible outcome.
To make an appointment call us on 5492 2944.
www.coastalpodiatry.com.au